Hialeah, FL, October 16- In an effort to provide horsemen with world class amenities for its upcoming season and grand reopening, Hialeah Park announced today that they have partnered with Jamaica Tent Company to construct the backside community. The company, a leader in their business, will construct up to 1000 temporary stalls and Hialeah Park officials are confident the backside will be full.

"Jamaica Tent is the best at what they do and have assured us that our horsemen will be very pleased with the setup. We are looking forward to a great meet", said Vice President and General Manager Randy Soth.

The stalls themselves have been used by equestrian companies and horse shows all over the world. Further information can be found by going to the company's website at www.jamaicatent.com. and hialeahparkracing.com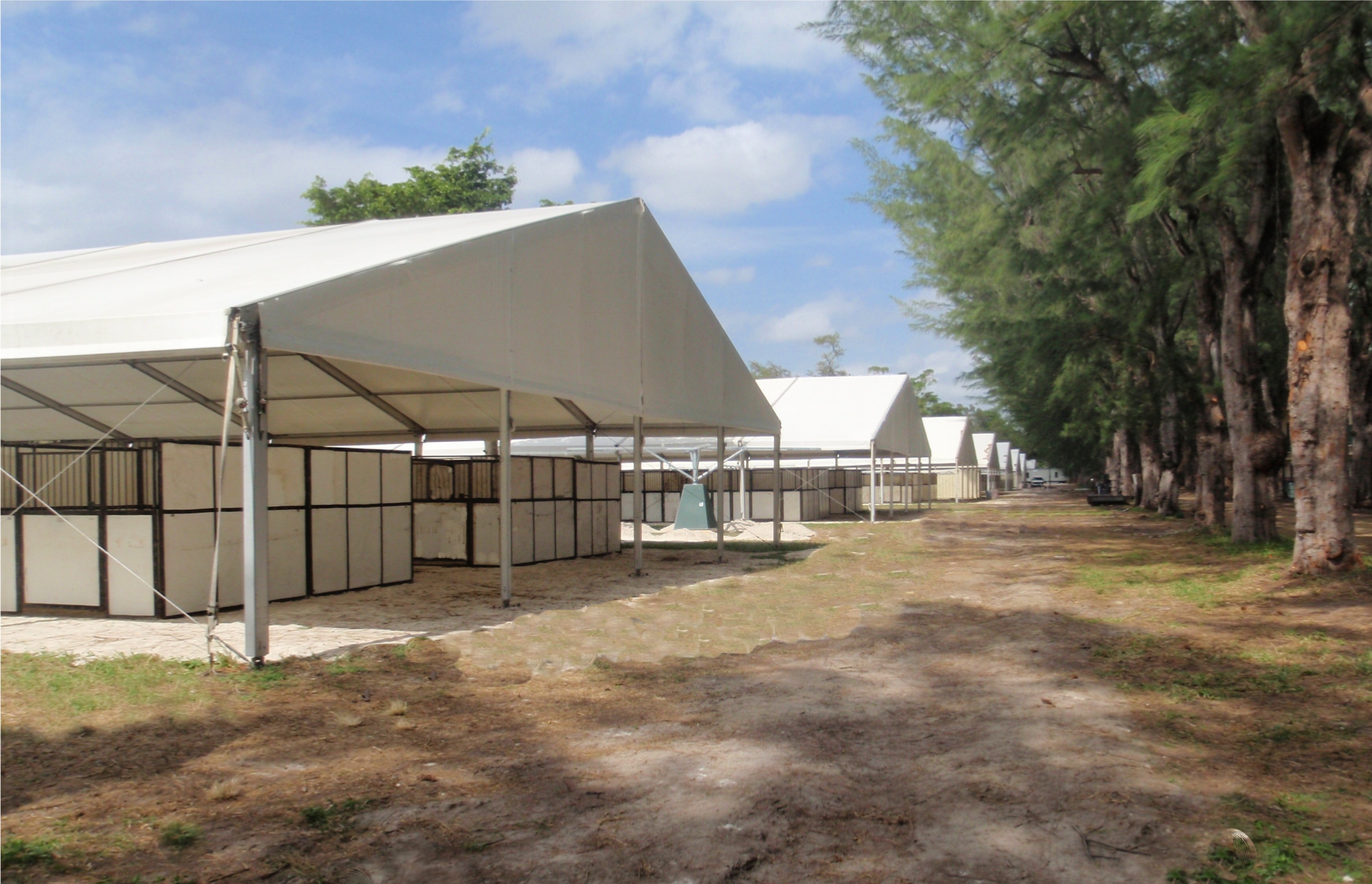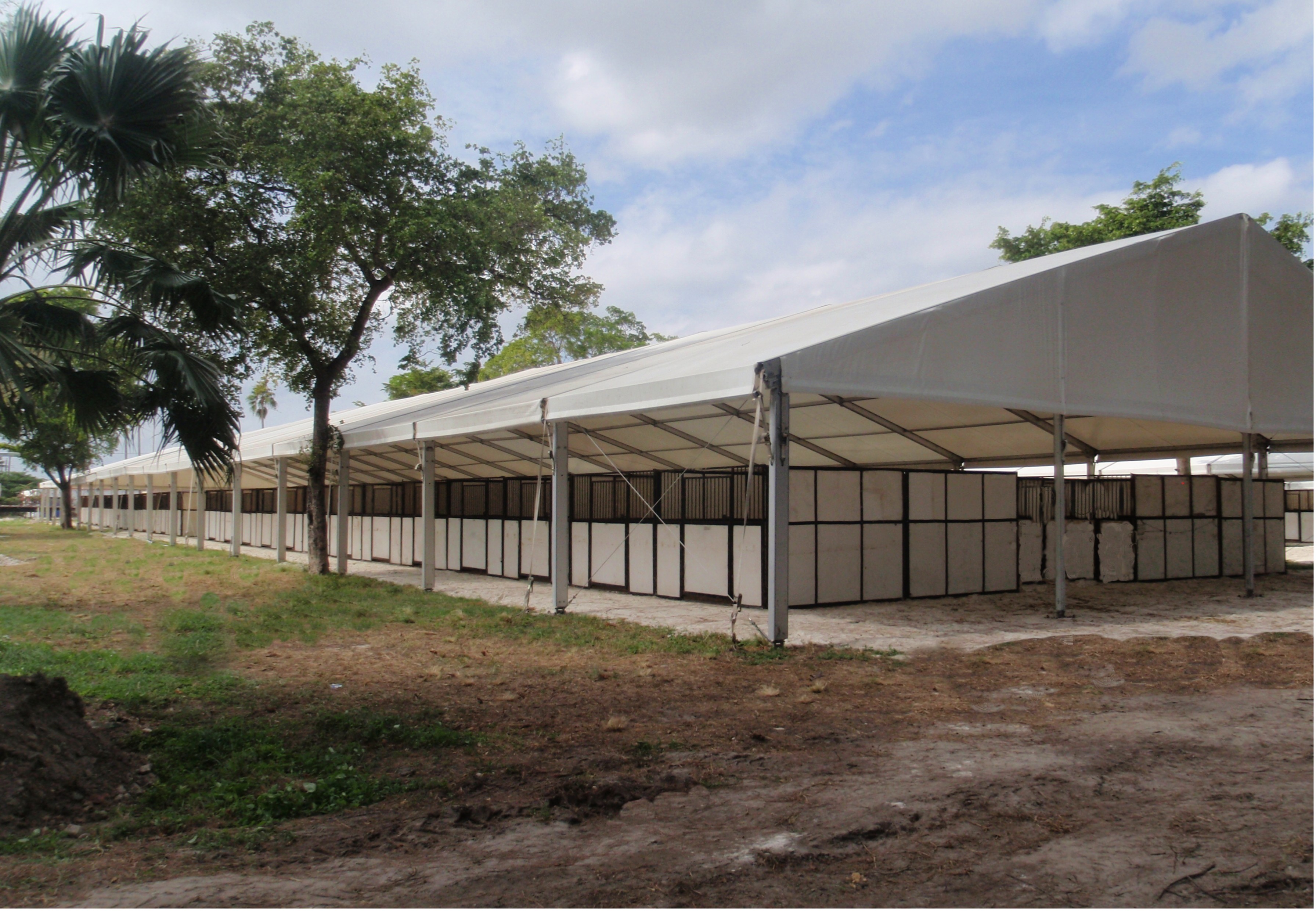 The LAKE PLACID HORSE SHOWS orders clearspans. "We want to provide the best for

our exhibitors" says Richard Feldman, Horse Show Chairman. Clearspans "are the latest in

temporary horse living facilities. Eventually we'll have half our horses in them."

said Lori Martin, Horse Show Executive Director.

WINTER EQUESTRIAN FESTIVAL orders clearspans for Palm Beach

Making it not only the biggest and best Horse Show in the country

Now it's the best Horse Show to stay at in the country

The new REGENCY HORSE PARK in Rancho Mirage, CA chooses

JAMAICA TENT COMPANY as its supplier for tents and horse stalls.

---
Copyright(c) 2009 Jamaica Tent Company. All rights reserved.
webmaster@jamaicatent.com